The Elgato Game Capture HD offers shooters and gamers looking to live stream just about anything, a low cost a flexible HDMI capture solution.
The Elgato Game Capture comes in a few different versions, but we will be specifically talking about the Elgato Game Capture HD and Game Capture HD60 in this post.
The main difference between the two versions (other than a slight difference in price) is that the HD60 give's you the option to capture 60fps, whereas the HD version,  will give you 30fps. Both make use of an HDMI input and output and feature a USB 2.0 port.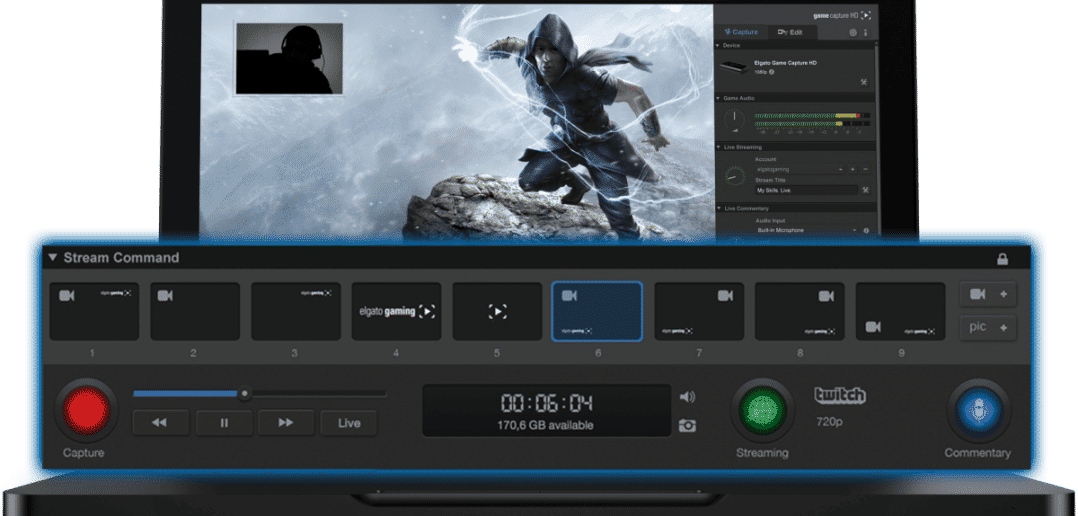 Both units include a built-in Live-Streaming feature, providing easy connection to Twitch, YouTube or Ustream and Elgato's Stream Command allows you to easily add your webcam and overlays or change your stream layout on-the-fly with scenes. The built-in Live Commentary feature allows you to add voice commentary to your stream with ease.
In short, the Elgato Game Capture is a great entry-level solution for those who want to capture, record or stream HDMI content from a camera or other device. It's also useful if you are looking to improve your webcam experience when using web-based training apps like WebEx or Citrix GoToMeeting by allowing you to easily connect to a camera that can zoom and focus.
---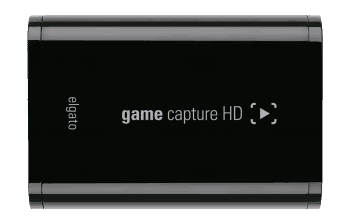 Technical Specifications – Game Capture HD
Interface: USB 2.0
Input: PlayStation 4, Xbox One & Xbox 360, Wii U (unencrypted HDMI), PlayStation 3 (A/V In)
Output: HDMI (pass-through)
Supported resolutions: 1080p (simultaneous 60 fps pass-through and 30 fps capture), 1080i, 720p (60 or 30 fps capture), 576p, 576i, 480p, 480i, 288p, 240p
Dimensions: 73 x 24 x 109 mm / 2.9 x 1.0 x 4.3 in
Weight: 142 g / 5 oz
---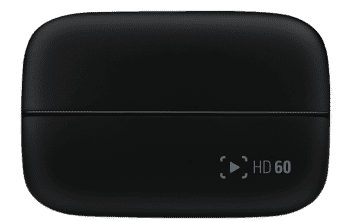 Technical Specifications – Game Capture HD60
Interface: USB 2.0
Input: PlayStation 4, Xbox One & Xbox 360, Wii U (unencrypted HDMI)
Output: HDMI (pass-through)
Supported resolutions: 1080p60, 1080p30, 1080i, 720p60, 720p30, 576p, 576i, 480p
Dimensions: 112 x 75 x 19 mm / 4.4 x 3 x 0.75 in
Weight: 106 g / 3.7 oz
---