Gudsen, the manufacturer behind the MOZA Air handheld gimbal has released a new firmware update that introduces "Wing" technology, Auto-Tune ability, real-time calibration and new Roll-follow mode to the MOZA Air.
Here is what you get with the new firmware update:
Wing Technology
The new Wing technology uses an advanced control algorithm that controls quick-response motors and provides more precise control and stabilization performance.
---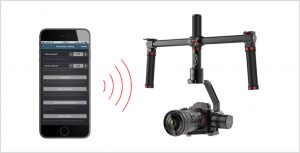 Auto-Tune via the MOZA App / Real Time Calibration
Use the MOZA app's built-in auto-tune feature to automatically find the optimal parameters for the MOZA Air.
After balancing, tap the auto-tune button and it will automatically set-up the best configuration based on the total weight mounted on the gimbal.
Advanced algorithm and firmware technology built-in the IMU now provides real-time sensor calibration that works by adjusting any gyroscope drifting automatically and helps to reduce the need for manual calibration via the MOZA software or App.
---
Capture cinematic videos and create professional film productions with the MOZA Air. The 3-axis handheld gimbal has been designed to carry all mirrorless cameras and DSLRs, delivering smooth and stable shots for more professional cinematography.
---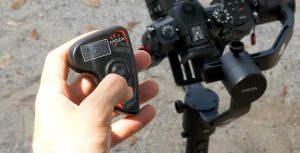 Roll-Follow Mode / Mimic Motion Control
The new Roll-follow controls can be activated using either the hand-grip joystick or optional thumb controller (sold separately).
When attached to the handles, the thumb controller also allows for mimic motion capture up to 50 meters away by utilizing a built-in gyro and accelerometer sensor. When in this mode the gimbal will mimic any movements made with the thumb controller.
---
You can download the firmware update directly from Gudsen here