Built on the success of its popular Crane 3 LAB handheld gimbal stabilizer, Zhiyun-Tech's versatile, next-generation Zhiyun Crane 3S is built to adapt to unpredictable shooting environments and is bound to delight a wide variety of pro filmmakers.
Designed for larger cine camera setups and featuring a stronger, re-engineered set of motors, the Crane 3S can now handle heavier payloads up to 6.5kg. Compatible cameras include the Canon's EOS 1DX and Cinema EOS, Blackmagic Design Pocket Cinema Cameras, Sony's FS and FX series models and more.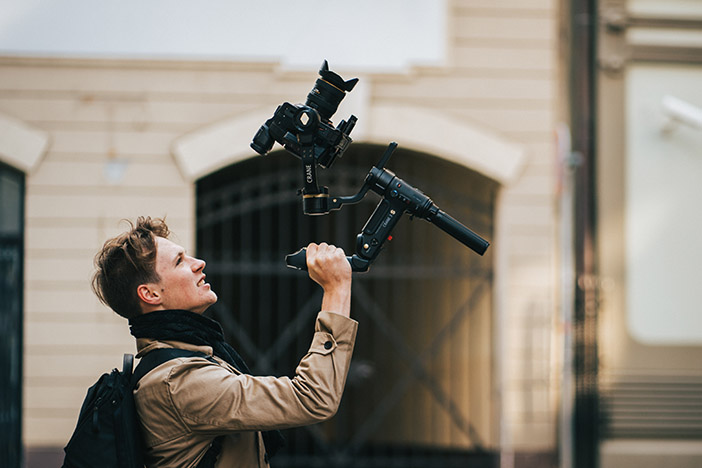 The PowerPlus Battery Pack holds six 18650 batteries, not only boosting runtimes (12 hours with inserted batteries or up to 18 with Transmount PowerPlus) but also allowing for increased responsiveness to intense movements, including high winds and considerable G-forces.
The battery pack can also be used as a fast-charging power bank and there's also a DC-IN port that supports up to 25.2V input for direct charging.
---
---
The Crane 3S also features a powerful new algorithm that greatly enhances its agility and ability to impart smoother motion.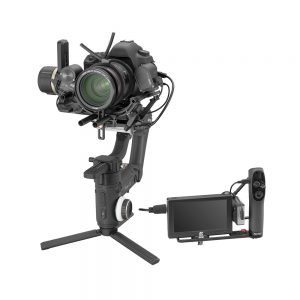 But what really sets this model apart, is the versatility that it's modular design affords.
The handle is now detachable and gives users two helpful operating modes.
With the EasySling option, you can operate the Crane 3S upright or underslung and extend the grip for added comfort.
Alternatively, you can mount the SmartSling handle and use its control panel and OLED screen to make direct parameter adjustments.
Controls are conveniently positioned right at your fingertips at the top of the main handle and you can also use both handles in combination together.
Nine varied mounting points allow for more direct cross-compatibility with jibs, cable cams, Easyrig systems and other types of equipment and Integrated double locks ensure that the camera is always safely secured to the gimbal during transport or in storage.
More than just a modest update, the Crane 3S professional handheld gimbal stabilizer is a totally revolutionary redesign that professional filmmakers are really going to appreciate – and enjoy.
From intense chasing shoots to studio filming, different types of shooting environments require both high capacity and flexibility of shooting equipment. Bearing filmmakers in mind, ZHIYUN felt the Crane series could be even better to adapt to strict and unpredictable filming environments. Now introducing the new CRANE 3S, the legendary gimbal built on a heritage of innovation with magnificent motors and a brand new modular design, which aims for wider application and intuitive control.
Key Features:
6.5kg Payload Upgrade
Modular Arm
Modular Handle
Cross-Compatibility
Reinvented Locking
DC-IN
Properly Calculated 55°
ViaTouch 2.0