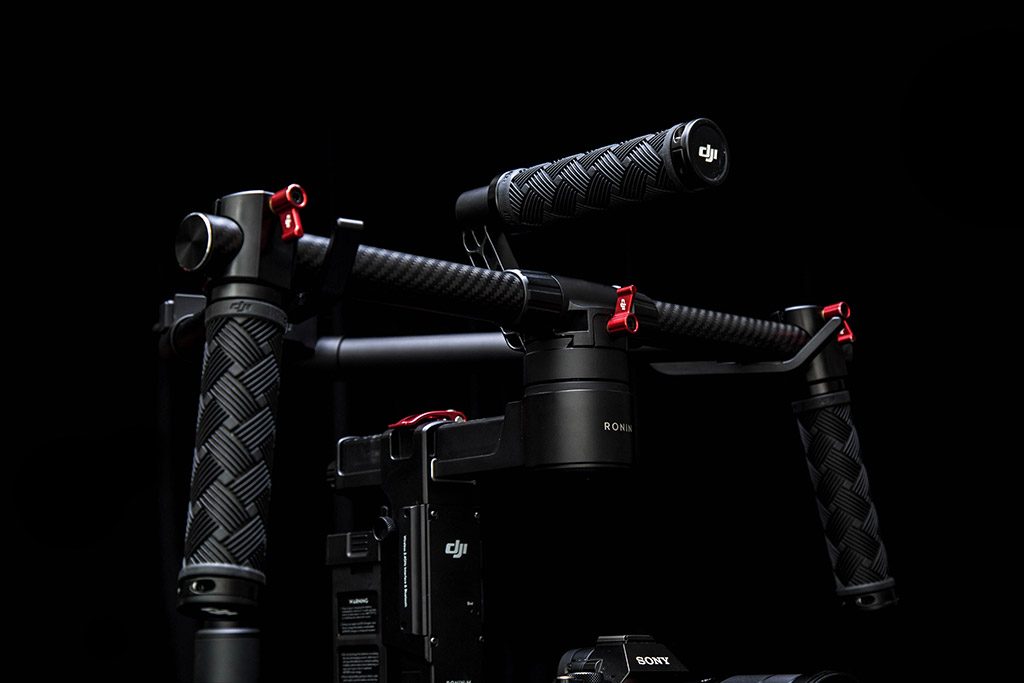 Featuring all of the functions of the original Ronin, but re-engineered for increased functionality and to be a fraction of the size and weight, the Ronin-M gives you the power of a professional setup in the unmatched flexibility of a one-man crew.
Announced back at NAB Show, and now available for pre-order, the DJI Ronin M is a revolution in the making. DJI has taken the original Ronin, shrunk it down, (cutting the weight in half in the process), and yet kept it robust enough to support camera set-ups weighing up to 8 lbs.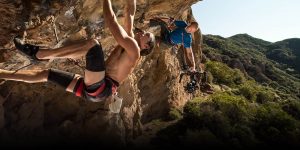 Weighing just 5 lbs, it's small enough to fit in a backpack allowing you to take it virtually anywhere! Add the ability to switch between 3 modes of operation without additional adjustments, the freedom to mount on a wide-range of universal connections and a runtime of over 6 hours, the RONIN-M is the obvious choice for film-makers on the go.
Select Features:
Smoothtrack Control – Even with only one operator, SmoothTrack technology ensures the Ronin-M translates your movements into smooth camera angle changes. Your camera intuitively faces the direction you want, all while completely stabilized, no matter how you move. SmoothTrack settings from speed to deadband to acceleration are fully customizable, and 'Single Axis Follow Mode' enables you to lock two axes while SmoothTrack guides your camera along only one axis of motion.
3 Operating Modes:
UNDERSLUNG MODE – Film effortlessly and comfortably in the most common shooting mode, holding the Ronin-M directly in front of you at chest level.
UPRIGHT MODE – Shoot at or above eye-level by flipping and lifting the lightweight Ronin-M above your head. This mode is perfect for shooting out of a car's sunroof or above a crowd of people.
BRIEFCASE MODE – Filming in narrow spaces or moving through a doorway is effortless with Briefcase mode. Turn the gimbal vertically and hold it by your side close to your legs, just like a briefcase.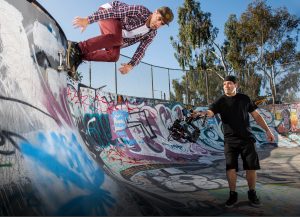 Simple Disassembly – The top handle bars quickly and easily twist off, allowing you to minimize its size, achieve different shooting configurations, and pack or unpack it in seconds.
Long Battery Life – Film all day, until you get every shot, with the Ronin-M's smart battery and a runtime of over 6 hours. Overcharge and over depletion protection is built in, as is individual cell charge balancing. Remaining power is shown by clear LEDs and in the Assistant mobile app.
Silent Mode – When shooting indoors or in tight spaces, a new Silent Mode reduces the sound of each motor to almost inaudible levels. The Ronin-M's stabilization algorithms are instantly changed to focus on strength for minute changes and stabilization, ensuring the sound of the motors is not recorded by sensitive microphones or other recording equipment.
Option for Second Operator – Capture anything you can imagine with a second operator controlling the camera's movements as the first operator moves around set. Achieve perfect framing and complete more complex camera movements by working together and making your camera's motions completely independent of the person holding it.
Universal Mounting – Easily mount your Ronin-M with a quick-release system that is compatible with a wide range of universal connections. Remove the top bar assembly in seconds and put your Ronin-M on a jib, crane, tripod, or anything else.
In conclusion – We feel that the DJI Ronin M is an excellent and cost effective gimbal option for filmmakers that like to shoot on one of many of the smaller cameras like the Panasonic GH4, Sony A7 or Blackmagic cameras that are out there today.
For the complete technical specifications click here.