[dropcap style="square"]H[/dropcap]igh frame rate cinematography used to be for the rare few. Expensive, time consuming and requiring specialized gear it took a lot of post work to process…
…until now!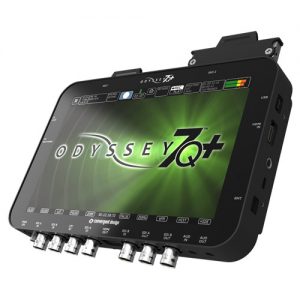 With the Odyssey7Q+ you can now capture high speed video at up to 240fps!  While Convergent Design has offered that for years in RAW, it's now available in full HD thanks to the addition of Apple ProRes. At 4K, it's up to 60fps, again thanks to addition of the easy to use Apple ProRes.
Currently, the Odyssey7Q+ supports the Sony PXW-FS7 (with the XDCA-FS7 Extension Unit) and the Sony NEX-FS700R for high speed Apple ProRes. High speed capabilities are 4K/UHD60p and HD240p.
Additionally, when shooting with the Sony FS700 and Odyssey7Q+ is capable of recording short bursts at 4K120p.
Additional formats and cameras will be added in future firmware updates.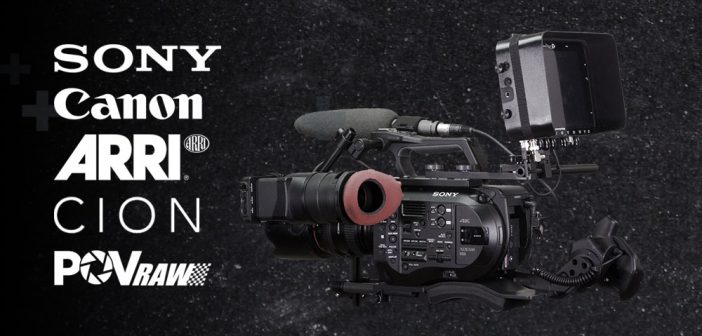 HIGH SPEED RAW:
Several cameras can output high frame rates as RAW data. Utilizing the Odyssey RAW Bundle, the Odyssey7Q+ can currently record RAW files from seven different cameras with more to follow soon. Below are the top frame rates and resolutions for each camera in RAW.

*In order to access the high frame rates on these cameras, the RAW signal must be utilized which requires the additional Odyssey RAW Bundle.
So what's the difference?
High Speed: RAW vs. Apple ProRes
While different camera systems output various forms of RAW data, for the most control with the greatest flexibility, RAW data is always the highest quality signal possible. RAW has the most available information from which to derive a desired image. However, all that information comes at a price; RAW data can be huge. It takes up a lot of SSD memory space, which in turn takes a long time to offload onto a computer, which then takes up that same large space on hard drives and lastly requires considerable processing and transcoding into a video format which also takes a great deal of time and more memory.
For many productions, Apple ProRes recording is ideal. It is a high quality video recording that uses a fraction of the memory space of RAW and can be loaded directly into most popular editing systems. Many cameras (including the currently supported FS7 and FS700) offer a LOG form of video that allows for much of the flexibility inherent in the RAW signal. A 4K RAW file is about three times the size of a 4K Apple ProRes (HQ) file for the same number of minutes of material. That's three times the offload time, three times the computer storage time, and then the equivalent or greater of that offload time spent again processing the material to then be able to edit it. With high speed these differences are heightened as the faster the framerate the more memory used.
The Odyssey7Q+ Apple ProRes is a feature rich firmware update that will help to improve workflow for productions shooting in high speed HD, reducing costs and overall time spent in post.