Panasonic has announced the Lumix S1H, the latest camera in their emerging Lumix S series of full-frame mirrorless cameras, and one which Panasonic says has been designed and developed especially for film production.
Panasonic has also announced a paid firmware update for their existing Lumix S1 camera which you can find out more about below.
The S1H will be the world's first full-frame mirrorless camera with 6K/24p (3:2 aspect ratio), 5.9K/30p (16:9 aspect ratio) and 10-bit 60p 4K/C4K. video recording capabilities.
---
See the Panasonic S1H at ProFusion Expo, November 13 – 14 in Toronto.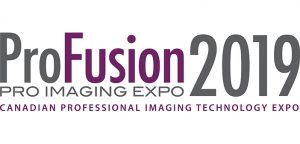 ---
Read about all of the features mentioned in the press release below:
The main features of the new LUMIX S1H include: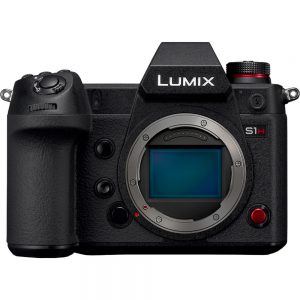 High resolution up to 6K for multiple formats – Maximizing the use of the pixels in the full-frame image sensor, the LUMIX S1H, as a digital camera, has achieved 6K/24p (3:2 aspect ratio) or 5.9K/30p (16:9 aspect ratio) video recording for the first time in the world. It is also the world's first full-frame digital interchangeable lens system camera to enable 10-bit 60p 4K/C4K video recording.
The S1H will accommodate a variety of recording formats, including 4:3 Anamorphic mode and it's high-resolution data can also be used for creating 4K videos with higher image quality or for cropping images in 4K.
Rich gradation and a wide colour space virtually equal to those of cinema cameras – Featuring V-Log/V-Gamut with a wide dynamic range of 14+ stops, (virtually the same as those of the Panasonic Cinema VariCam), the S1H can precisely capture everything from dark to bright areas and faithfully reproduce the colour and even the texture of human skin. Recorded footage is also compatible with V-Log footage recorded by VariCam or V-Log L footage recorded by LUMIX GH5/GH5S.
High product reliability that allows unlimited video recording – In every S1H recording mode, video can be recorded non-stop under the certified operating temperature so the user can concentrate on shooting.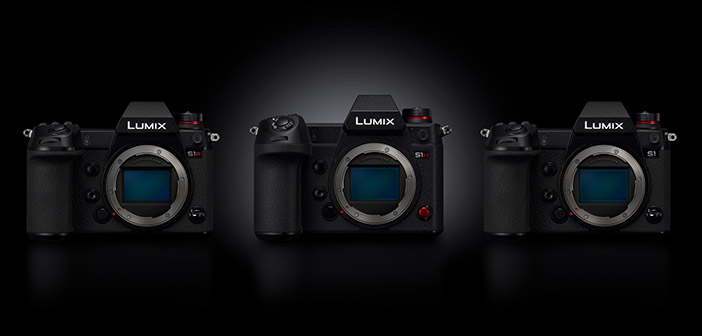 With the introduction of the S1H, Panasonic now offers three models in their LUMIX S Series of full-frame Mirrorless cameras.
The LUMIX S1R, aimed primarily at photographers, is ideal for taking high-resolution still images, while the LUMIX S1 more of an advanced hybrid camera perfect for image makers looking to create high-quality stills and videos. Finally, the new LUMIX S1H has been designed and developed especially for film production.
---
---
New S1 Firmware Update – DMW-SFU2
As mentioned, Panasonic also announced a paid firmware update for their existing Lumix S1 camera which they say "will further expand the video performance of the Lumix S1 for advanced video recording."
Here's a list of the functions added by the update:
14+ stops of V-Log recording
World's first 4:2:2 10-bit 4K MOV 30p/25p internal video recording
World's first 4:2:2 10-bit 4K 60p/50p HDMI output
V-Log and V-Gamut compatible with Cinema VariCam Look
In-camera LUT (Look Up Table) application enabling playback of V-Log while or after recording (LUT Display with Custom Function)
A WFM (Waveform Monitor) displays brightness level while recording
High-res 48-kHz/24-bit or 96-kHz/24-bit sound can be recorded in MOV using the XLR Microphone Adaptor DMW-XLR1