Well I'm still exhausted from walking the aisles at this year's NAB. With all of the exciting new products from every brand (and some shocker announcements), I think this was one of the best shows in recent memory!
As predicted, it was the year of 4K with huge announcements all over the floor. But the these products and the movement towards UHD was underscored by the impressive 8K broadcasting and content demo at the NHK booth AND by multiple announcements of future 8K upgrade paths down the line.
As well there were many new products touting support for a new emerging standard interface that'll enhance 4K production capabilities, and extend support for some 8K signals: the new SDI 12G standard. 12G or 8 times the standard 1.5G HDSDI standard for pushing 30fps 1080 digital video down a BNC style cable or 4x the 3G standard for pushing 60P or RGB 30fps down a BNC. There were also 12G converters able to take multiple 3G interfaces to a single 12G or vise versa. 
Support is widely offered for HDMI 2.0 and now fully supports 4K 60P over a single interface. HDMI cables are exactly the same as the ones you have now, but the devices must be compliant at both ends. VOIP and wireless solutions were also very prevalent. As well, the Thunderbolt 2 interface was everywhere! From Sonnet's new expansion chassis for the Apple Mac Pro to a wide variety of PCI card adapters. I even found it on several new cameras and recorders!
One of the most exciting product announcements at this year show, was the new Atomos Shogun recorder (shipping this fall) which is the first portable monitor-style recorder that records full 4K 60P via 12G SDI or HDMI 2.0 to an SSD all for a price of around $2k. The Shogun opens the door for Sony's new A7S 4k DSLR, which records externally 4K 60P ProRes. The Shogun will be able to do that for almost any 4K camera that provides either the 12G or most importantly the HDMI 2.0 interface.
Also as predicted there was a second underlying theme to this years show – I like to call it "Live Production/ Web deployment" which is a whole new class of affordable equipment designed to enable better systems and solutions for live multicam and multisource production aimed at Web based delivery or non traditional broadcast style "channels". Blackmagic Design had the strongest showing with its new Studio series cameras and camera remote paint software for ATEM switchers.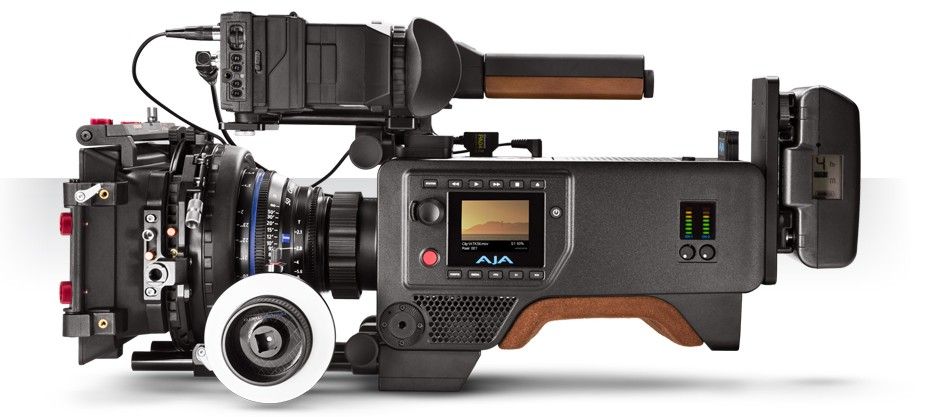 Aja was the buzz of the show with the new 4K CION, as well as Blackmagic who introduced the URSA, a B4 mount Broadcast version as well as sensorless version which allows you to mount any HDMI 4K camera in front (ala GH4 or A7S) and as well 2 new affordable live production or studio style cameras – the Studio HD and the Studio 4K.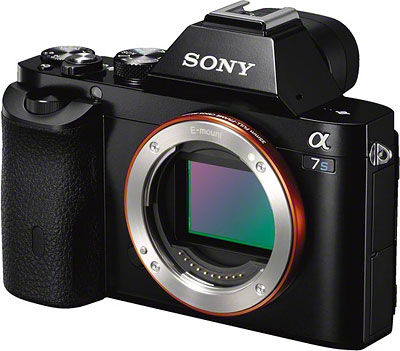 Sony introduced their A7S DSLR and the PMW-180 – their new HD camera which straddles the NXCAM and XDCAM range. Many upgrades and improvements to their F5/55 series production camera's were also announced including Version 4.0 Firmware, a new ENG/EFP cage option and future support for ProRes and DNxHD codecs. Sony also announced new PTZ camera's, not to mention the new PMW-850. Finally, they also unveiled new version Action Cam.
At the Panasonic stand there was the new GH4 but also the new Ultra HD camera the AJPX-270 and mock ups of new Varicams they hope to ship by year's end.
Canon featured their newly announced XF 200/205 cameras as well as a new 17-120mm Cine ENG style lens with a powered zoom/focus grip.
JVC announced new firmware for their 600 series cameras and introduced their new ProHD 800 series cameras in addition to prototypes of 3 new Super35mm sensor 4K cameras including a full-sized production camera a smaller version which looks alot like a standard prosumer video camera.
At the high end, Arri Amira and Red showed more footage from their Dragon sensor as well as oddities like the new Codex Action Cam.
Gyro stabilizers and multi rotors were abundant at this years show – but only reaffirmed my support for brands like Movi and Defy – who also had tons of new products to watch out for. There were also new stabilizers from Shape, a shoulder mount version and also a GoPro or Action Cam model which was very cool. Not to be outdone, Steadycam introduced and new model to replace their now-discontinued Merlin product called Solo.
LED was the main focus with lighting. Virtually all of our brands introduced new products or updates. LED lighting is coming of age and the benefits and quality are staggering – making huge leaps in quality.
But that's just the tip of the iceberg. There were virtually endless audio products, accessories, switchers, monitors, sliders, cranes, powered pan/tilt & slide accessories, lenses, camera transmission, conversion, streaming and power products, rigs and more! I could literally write a book about about it all. But since that's not an option, stay tuned to the blog! We'll be featuring events in our stores in over the coming weeks and months to give you opportunities to learn about some of these amazing products. Some of this stuff is on its way already!
Well I need to go rest now and check my notes for everything I forgot to talk about!
All the best! And stay tuned!