A sample of the new Sony PMW-TD300 3D shoulder mount professional 3D camera has just arrived at Vistek and will be on display at the PVSG Pro Series Seminar, October 18 & 19.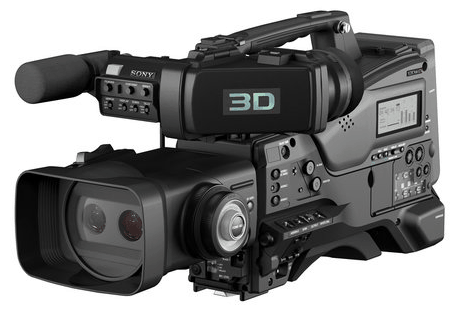 There are many advanced new features in this 3D all-in-one shoulder mount camera which incorporates a Twin 3D-Lens design with unique convergence control dial operation
Features include:
Dual 1/2″ 3 CMOS Exmor Imagers with 45mm IAD with dual L/R channel Full 1080 HD recording to XDCAM EX 35Mbps via SXS cards
a 3 1/2″ Glassless 3D Viewfinder with Grid Display
3D Depth Guide
Depth Warnings
a very short minimum convergence distance of 1.2m.
More information on this exciting new professional 3D camera will be announced soon!