Dubbed by Sony as the #missinglink and positioned between the FS7 & FS700, the game changing Sony PXW FS5 is on it's way!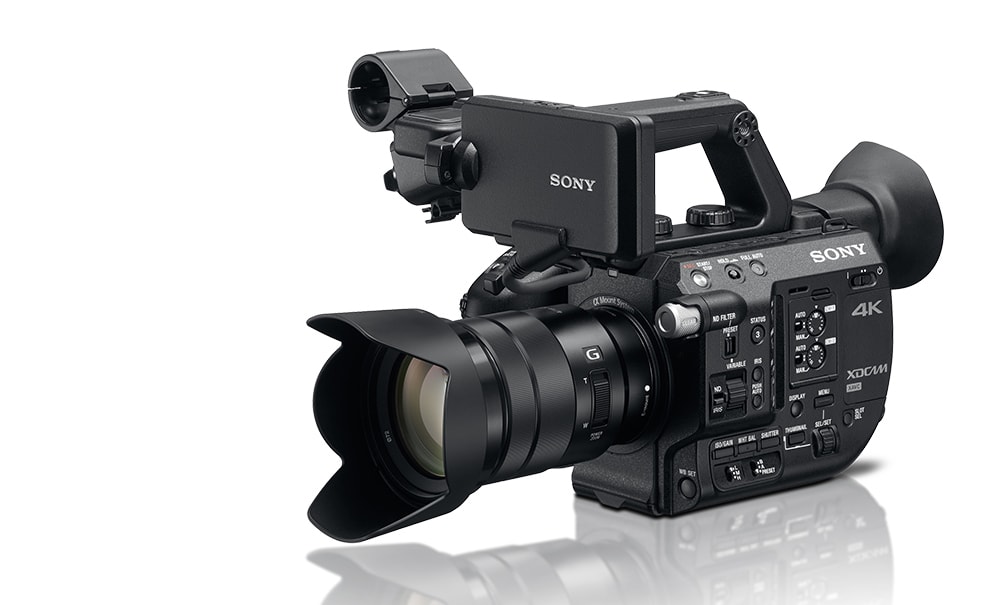 Pick it up. Wrap your hand around the rotating Smart Grip. Line up a shot. You'll immediately understand why Sony created the PXW-FS5. It's the next step in Sony's handheld revolution. Small as it is, the camera delivers uncompromising performance with Sony's Super 35 sensor, 4K onboard recording and wireless streaming. The PXW-FS5. Just wait until you get your hands on it.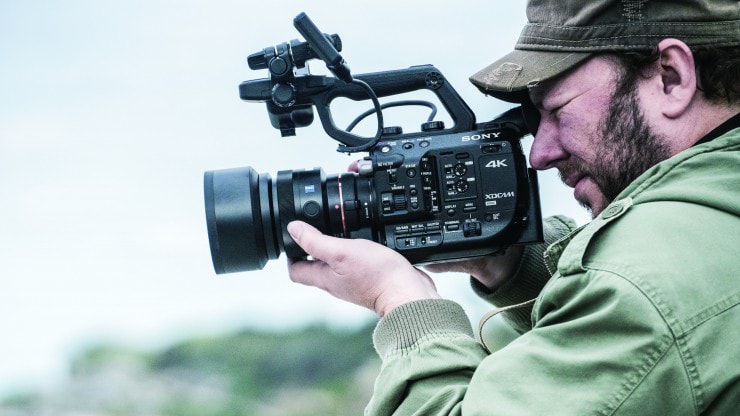 ---
Available November 2015, the Sony PXW FS5 will be available as body only or as a kit that includes the Sony 18-105mm E-Mount servo zoom (PXW-FS5K).
[columns]
[column size="1/2″]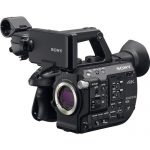 [button link="https://www.vistek.ca/store/VideoCamcorders/281701/sony-pxwfs5-4k-compact-super35-cmos-sensor-xdcam-camcorder-body-o.aspx" size="medium" target="new" text_color="#ffffff" color="#3276B1″]Pre-Order PXW-FS5 $6999.00[/button][/column]
[column size="1/2″]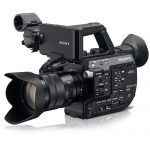 [button link="https://www.vistek.ca/store/VideoCamcorders/281702/sony-pxwfs5k-4k-compact-super35-cmos-sensor-xdcam-camcorder-18105.aspx" size="medium" target="new" text_color="#ffffff" color="#3276B1″]Pre-Order PXW-FS5K $7625.00[/button][/column]
[/columns]
---
Highlights:
Second-generation Smart Grip
Rotates full 360°
Assignable buttons
Assignable dial & joystick
Attaches to industry-standard rosette for use with FS7 telescoping arm or third-party accessories
4K Super35 image sensor
14 stops of dynamic range
4K resolution
Super35 format
Works with Sony's S-Log2 and S-Log3 encoding and S-Gamut3.cine mode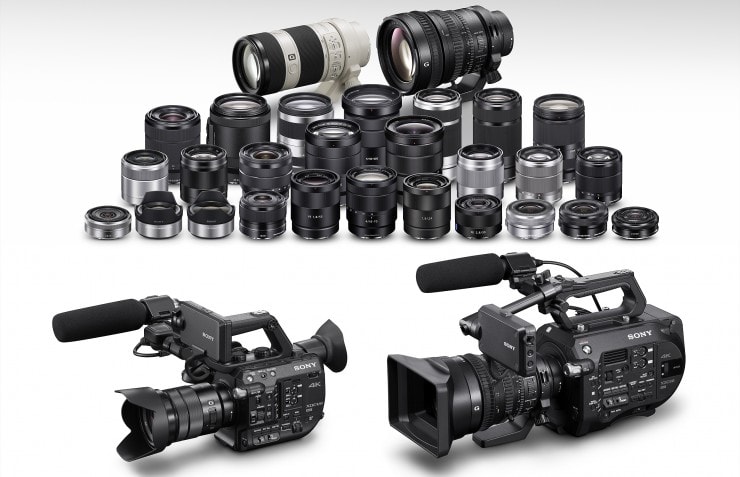 4K XAVC™ L recording on board
Built-in 3840 x 2160 recording
4K at 100 Mbps (maximum) recording
1080p HD, with rich 4:2:2 color and nuanced 10-bit grayscale – at 25, 35 or 50 Mbps
 Other Features include:
960 fps super slow motion – 1080p up to 240 fps (960 fps reduced resolution)
Built in wireless streaming – wifi or Near Field Communication (NFC)
Face detection AF and Focus Magnifier
Continuously variable Neutral Density filter
 You can find the full technical specs here