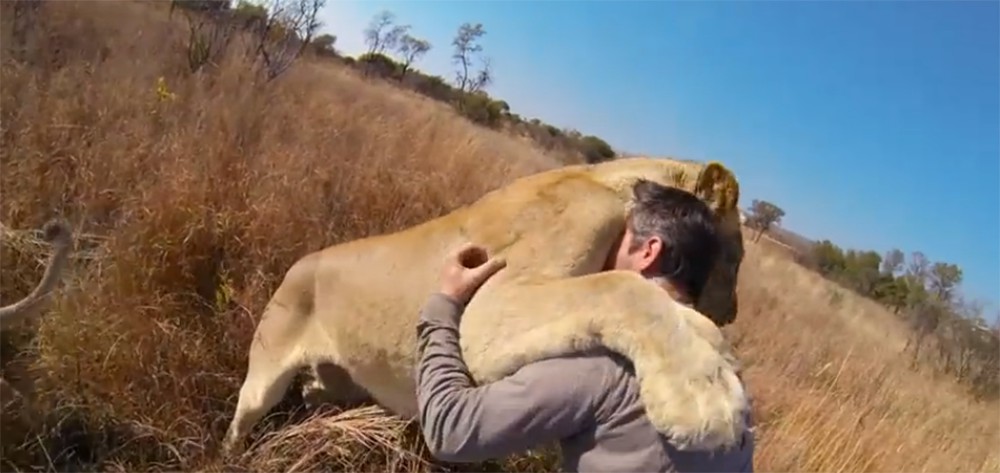 Welcome to Your Weekly POV – a new feature here on the blog. POV cameras like the GoPro Hero3+ Black Edition Adventure give us a constant stream of videos that flip perspective on its head. Some are inspiring, some are terrifying and some are downright beautiful and that's why we want to share a few of our favourites with you every week.
This week's theme is Animals! See a young pelican learn to fly for the first time(!), a team of brave Minnesotans rescue trapped deer on a hovercraft (!!), a dance contest between Antarctic penguins (!!!) and finally, the viral sensation of the guy who hugs a freaking lion(!!!!).
Learning To Fly (GoPro HERO3)
Abandoned by his flock, Bigbird the pelican stumbled ashore after a storm and was taken in by the staff of Greystoke Mahale in Tanzania. Watch as Bigbird learns to fly for the first time. Bonus: the 'P' in POV stands for Pelican.
That Poor Deer (GoPro HERO3)
After seeing a Facebook post about some deer stuck out on the ice in the middle of Albert Lea Lake, a father-son team busted out their hovercraft for a rescue mission. After months of just taking the hovercraft out for its traditional purpose of beer runs and drive-thru, it must have been super nice to have had such an altruistic purprose for it.
Antartica's Best Dance Crew (GoPro HERO2)
The Harlem Shake is SO 2013, but news travels slowly in Antarctica. So, here are some Penguins shaking what their mama gave them to a bit of Dubstep.
Man Hugs Lion – (SPOILER) Totally Lives. (GoPro HERO3+ Adventure Series)
You may have seen this one already (it's been making the social media rounds), but in this video, the GoPro team joins Lion Whisperer Kevin Richardson as he seeks out a pride of Lions in Africa. This is long one, but absolutely worth it. As a side note, while we here at All About the Image admire ideas like "I'm going to see if that apex predator wants to give me a hug", we can't say we recommend it. Conversely, if you DO want to shoot POV footage of giving hugs to, say a Golden Retriever or perhaps a Calico – we'll proudly feature it right here.